We are thrilled to announce the latest addition to our trading platform as of September 20 – Tip Coin (TIP)! Tip Coin is poised to revolutionize social interaction by introducing a unique way to reward your friends and favorite creators without ever leaving the comfort of Twitter/X. Tip Coin will be available via the TIP/USDT and TIP/USDC trading pairs. 
Key Dates
Deposits enabled: 5:00 PM (Singapore Time) on September, 20 2023 (supported networks: ERC-20)
Trading enabled: 5:30 PM (Singapore Time) on September 20, 2023
Withdrawals enabled: 4:00 PM (Singapore Time) on September 21, 2023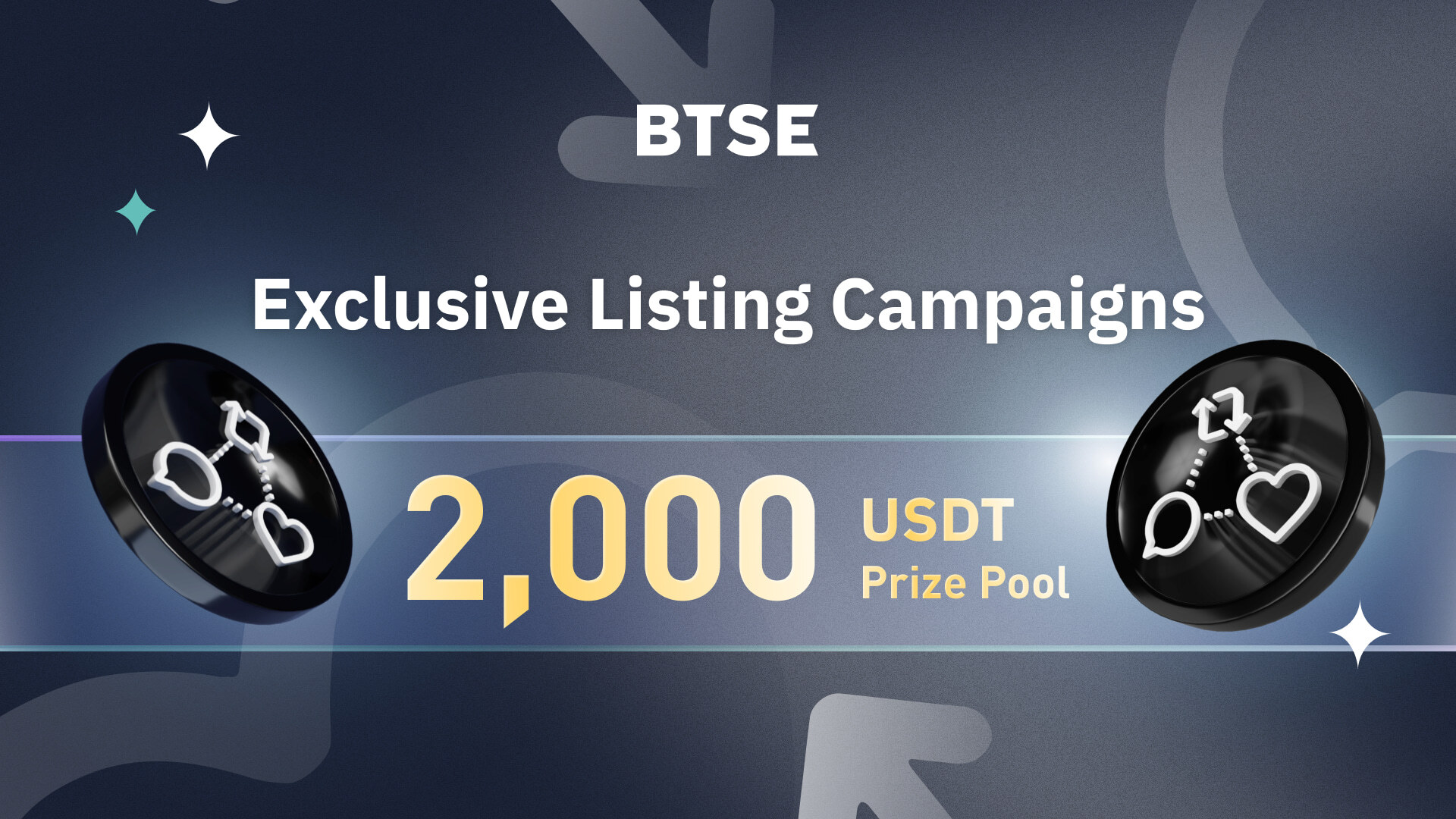 Trade TIP & Join Gleam to Get Rewarded!
Simply execute trades worth $30 or more of Tip Coin during the campaign period, and you're automatically in the running to claim your share of the huge 1,500 USDT token jackpot. Don't let this opportunity slip by!

But that's not all! Complete the bonus Gleam event by completing social tasks to win from the bonus prize pool of 500 USDT! It's never been easier to get active in the BTSE community, all while winning tokens and getting in on a great project.
Campaign Period:

September 20, 2023, 6:00 PM (Singapore Time) – September 27, 2023, 6:00 PM (Singapore Time)
Why Tip Coin (TIP) is Significant:
In the current age, digital interactions dominate our social circles, yet meaningful rewards for these interactions have remained elusive. Tip Coin introduces a transformative way to value our everyday online exchanges, enabling Twitter/X users to reward and be rewarded directly through their social interactions.
How Tip Coin Enhances Social Interactions:
In addition to an investment opportunity for traders, Tip Coin emphasizes the value of user engagement:
Original Tweets: Engage directly by initiating a tip with $tip or #tip and leverage a 30x point multiplier.
Tipped Quotes: Reward creators of notable quotes with a 10x point multiplier.
Tipped Replies & Kickbacks: Gain points by tipping replies and also earn from the engagement on your replies.
Tip Coin's systematic approach through 1-week epochs ensures continuous user engagement with the token and its. Points accumulate based on mentions and engagement, underscoring the social dynamics that Tip Coin seeks to elevate.
Terms and Conditions:
1. The minimum trading volume to participate is $30 worth of TIP tokens.
2. All token rewards will be credited to the winners' accounts within 30 business days after the campaign ends.
3. Multiple registrations of BTSE accounts are strictly prohibited. Users who violate this rule will be disqualified from this event.
4. BTSE reserves the right of final interpretation for all aspects of this event, and the right to disqualify any participant if, at BTSE's sole discretion, it reasonably believes that the participant has attempted to undermine the event's legitimate operations by cheating, deception, or other fraudulent behavior, or annoys, abuses, threatens or harasses other participants or BTSE's event administrators.
5. BTSE reserves the right to amend the Terms and Conditions of this event without prior notice.
6. Participants must comply with all terms and conditions as well as other BTSE policies.
7. BTSE employees are not permitted to participate in this event.