At BTSE, providing the best possible experience and service to our users lies at the heart of our platform. Our desire to better address customer needs has resulted in the official implementation of our  AI-based customer support chatbot, named Selene. Selene embodies our collective aspiration of scaling to new heights, or as we in the crypto industry love to say – 'to the moon'.
What Can Selene Help You With?
Trained using a carefully curated bank of the most commonly asked questions by BTSE traders, Selene can instantly address queries  including – general account queries, questions about how to deposit and withdraw cryptocurrency, spot & margin trading questions, and more. 
Selene also provides links to helpful articles within BTSE's Blog that are aimed at assisting the beginner crypto trader's journey.
How do I access Selene?
Head to the BTSE homepage here, and click on Selene's icon in the bottom right corner of the page.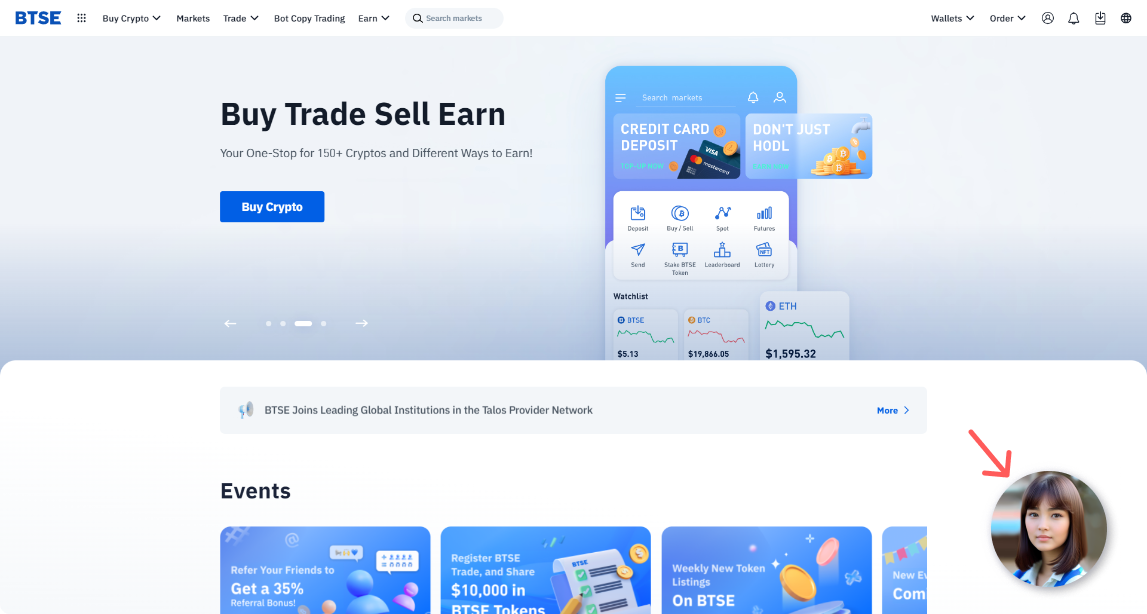 What Are the Future Plans for Selene?
Going forward, the team here at BTSE, assisted by the capabilities offered by AI, will continue to optimize Selene and her responses. Common user questions will continue to be added to the bank of resources that is currently offered to traders to ensure a smooth trading experience for new and veteran traders alike.
---
Our aim is to create a platform that offers users the most enjoyable trading experience. If you have any feedback, please reach out to us at feedback@btse.com or on Twitter @BTSE_Official.
Note: BTSE Blog contents are intended solely to provide varying insights and perspectives. Unless otherwise noted, they do not represent the views of BTSE and should in no way be treated as investment advice. Markets are volatile, and trading brings rewards and risks. Trade with caution.