Are you an astute trader who meticulously monitors his/her portfolio? If you identify with this, you'll be thrilled to learn about our latest feature – the Account Statement.
The Account Statement allows you to analyze your BTSE account balance in a more nuanced and comprehensive way. It presents a detailed breakdown under three categories: Spot, Futures, and Earn, allowing you to monitor your financial activities for any specific day.
Moreover, we understand that different traders have different needs. That's why we've made it possible for you to download your statement in PDF format. Prefer to have your statement delivered to your email? We've got you covered too. Simply adjust your settings to receive an email report customized to your requirements.

Download a PDF or receive an email report of your Account Statement.
How to Access Your Account Statement
Navigating to your Account Statement is an easy process:
Sign in to your BTSE account.

Proceed to [Wallets]

Click on [Account Statement]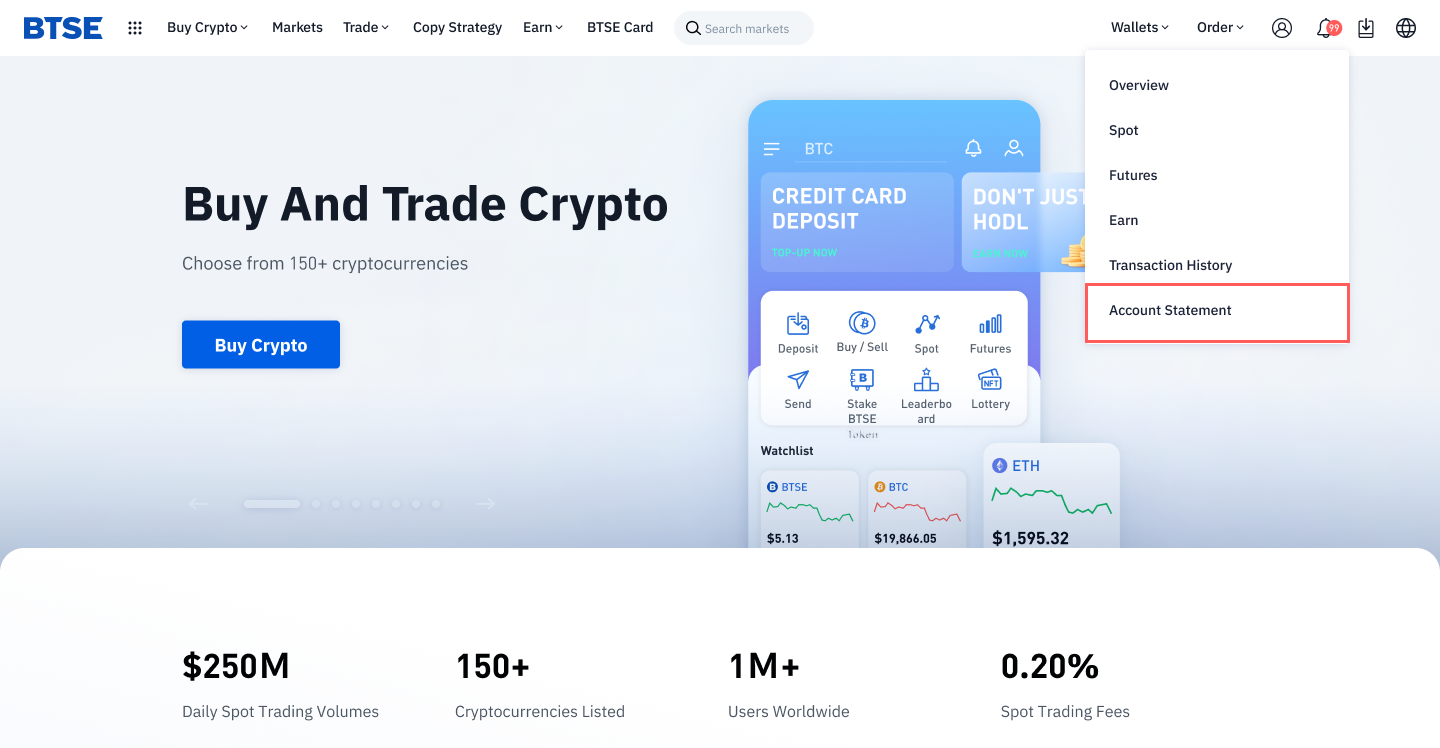 Our aim at BTSE is to ensure you have the best trading experience, and this latest feature is another step towards achieving that goal. We look forward to hearing your feedback on the new Account Statement feature. Happy trading!
---
Our aim is to create a platform that offers users the most enjoyable trading experience. If you have any feedback, please reach out to us at feedback@btse.com or on Twitter @BTSE_Official.
Note: BTSE Blog contents are intended solely to provide varying insights and perspectives. Unless otherwise noted, they do not represent the views of BTSE and should in no way be treated as investment advice. Markets are volatile, and trading brings rewards and risks. Trade with caution.