Join us as we embrace the introduction of the First Digital USD (FDUSD) on BTSE. We're not just announcing; we're celebrating. Seize this unique moment and dive into a plethora of events, with a chance to claim a slice of our grand $10,000+ FDUSD prize pool:
1. BTSE x First Digital Labs: Exclusive AMA on X Spaces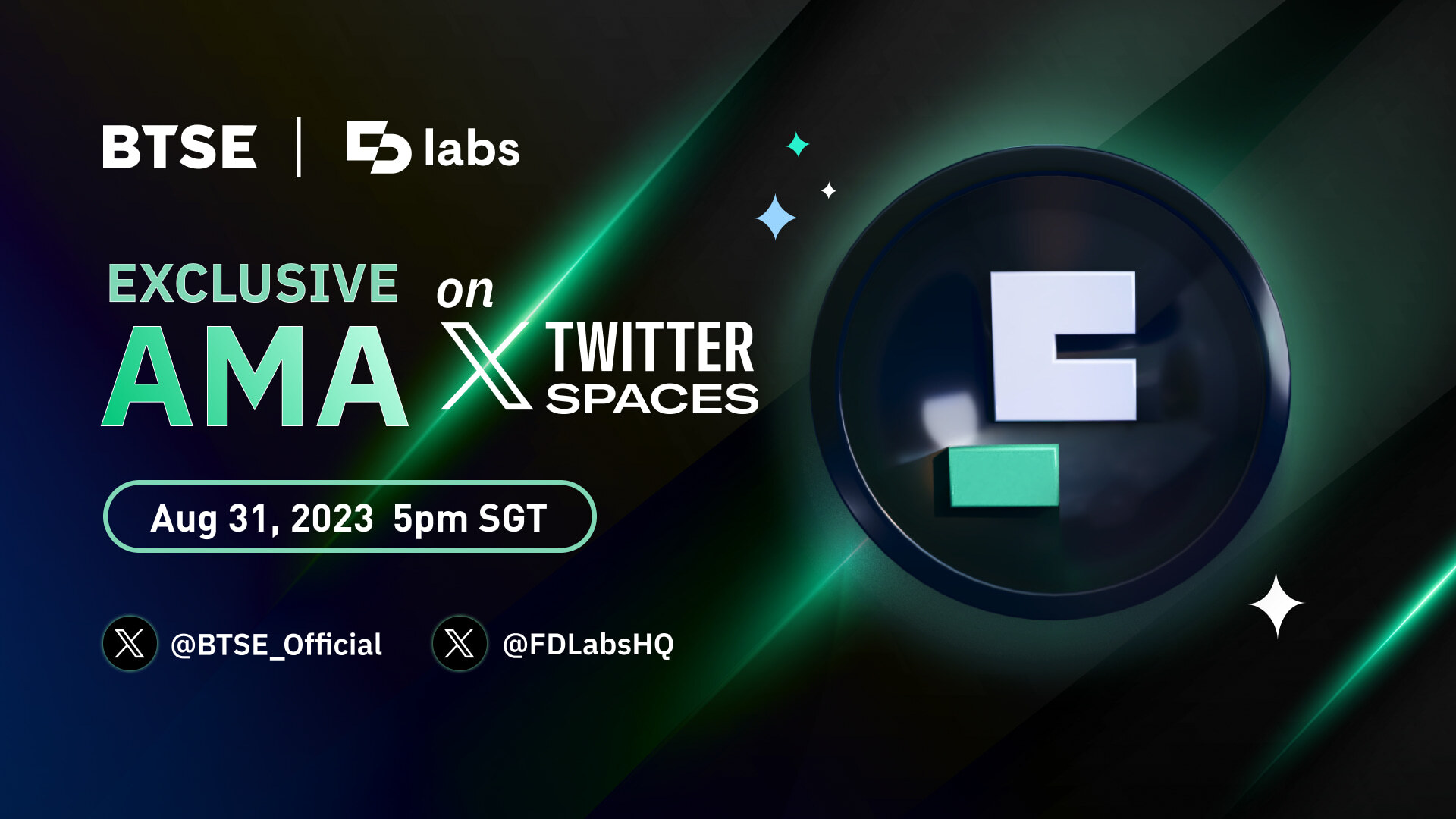 Be part of our exclusive AMA session featuring First Digital Labs on ​​August 31, 2023, at 5:00 PM (Singapore Time), and stand a chance to win! Here's how:
Engage & Win: Follow us, retweet our AMA announcement, and be part of the lucky few to share a reward pool worth $1,000 FDUSD. Do it now!
2. The Grand FDUSD Arrival Bonus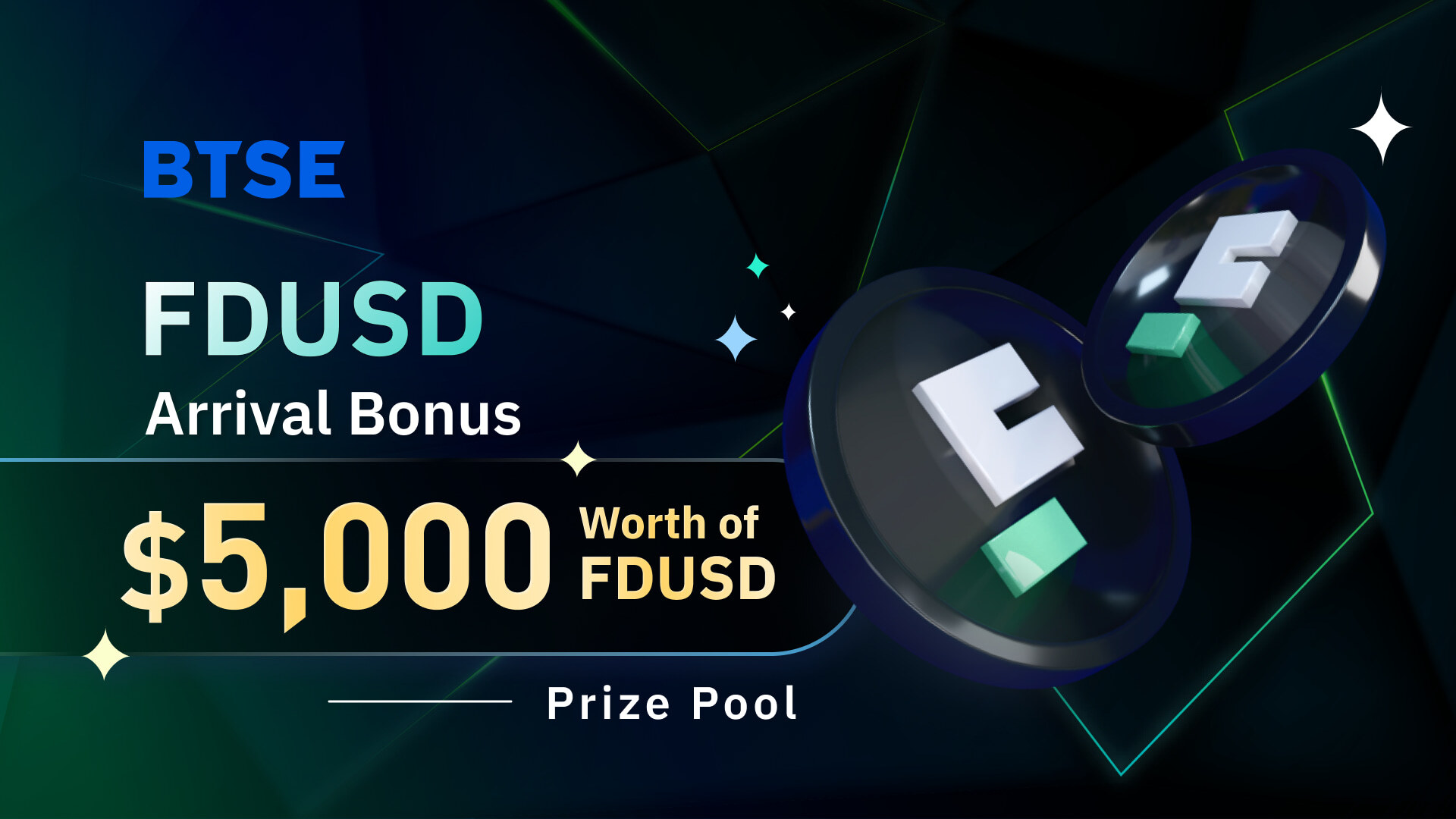 Welcome FDUSD with gusto! Users transacting a minimum of $200 in FDUSD – be it deposits or through our Express Buy feature during the event window – will stand a chance to share in a hefty bonus pool of $5,000 FDUSD.
Campaign Period: August 30, 2023, 4:00 PM (Singapore Time) – September 6, 2023, 4:00 PM (Singapore Time)
3. Boost Your Earnings: Stake & Bake with FDUSD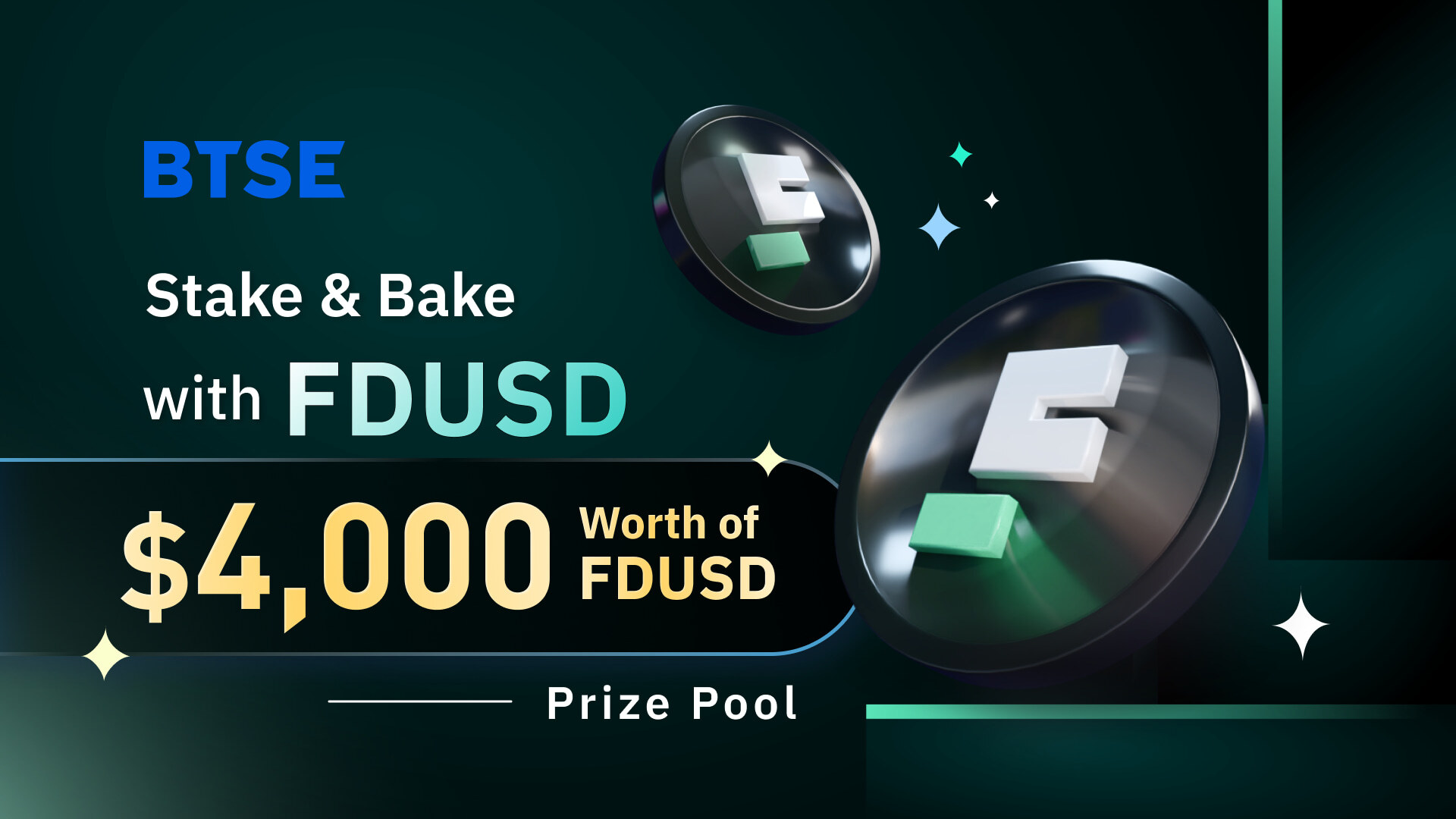 Venture into BTSE Earn's FDUSD offerings. Earn an attractive yield of 6.5% with our flexible savings product or soar up to 8.30% with our fixed savings variant. As a cherry on top, the first 200 users who stake a minimum of 200 FDUSD for our 7 or 14-day fixed-term products during the campaign period will receive an extra 20 FDUSD airdrop.
Campaign Period: August 30, 2023, 4:00 PM (Singapore Time) – September 6, 2023, 4:00 PM (Singapore Time)
Terms and Conditions:
1. All token rewards will be credited to the winners' accounts within 30 business days after the campaign ends.
2. Multiple registrations of BTSE accounts are strictly prohibited. Users who violate this rule will be disqualified from this event.
3. BTSE reserves the right of final interpretation for all aspects of this event, and the right to disqualify any participant if, at BTSE's sole discretion, it reasonably believes that the participant has attempted to undermine the event's legitimate operations by cheating, deception, or other fraudulent behavior, or annoys, abuses, threatens or harasses other participants or BTSE's event administrators.
4. BTSE reserves the right to amend the Terms and Conditions of this event without prior notice.
5. Participants must comply with all terms and conditions as well as other BTSE policies.
6. BTSE employees are not permitted to participate in this event.
---
Our aim is to create a platform that offers users the most enjoyable trading experience. If you have any feedback, please reach out to us at feedback@btse.com or on X @BTSE_Official.
Note: BTSE Blog contents are intended solely to provide varying insights and perspectives. Unless otherwise noted, they do not represent the views of BTSE and should in no way be treated as investment advice. Markets are volatile, and trading brings rewards and risks. Trade with caution.