We are thrilled to announce a significant upgrade on the BTSE App – the native integration of TradingView, a leading platform known for its interactive charts and online community of traders. This integration reflects our continuous effort to enhance the trading experience on BTSE by addressing previous limitations associated with web view-based chart implementations.
Here's a glance at the core improvements this integration brings to your trading journey:
1. Performance Boost: The native integration drastically improves the app's responsiveness and efficiency, ensuring a smoother and quicker interaction with market data.
2. Upgraded User Experience: Say goodbye to the previous constraints of the web view. The native integration allows for a more enriched, interactive, and intuitive chart experience, making market analysis a breeze.
Enhanced Features at a Glance
:
1. Quick Chart: Enjoy various timeframe intervals and a clear view of the Last Price line & indicator, providing a quick snapshot of market dynamics.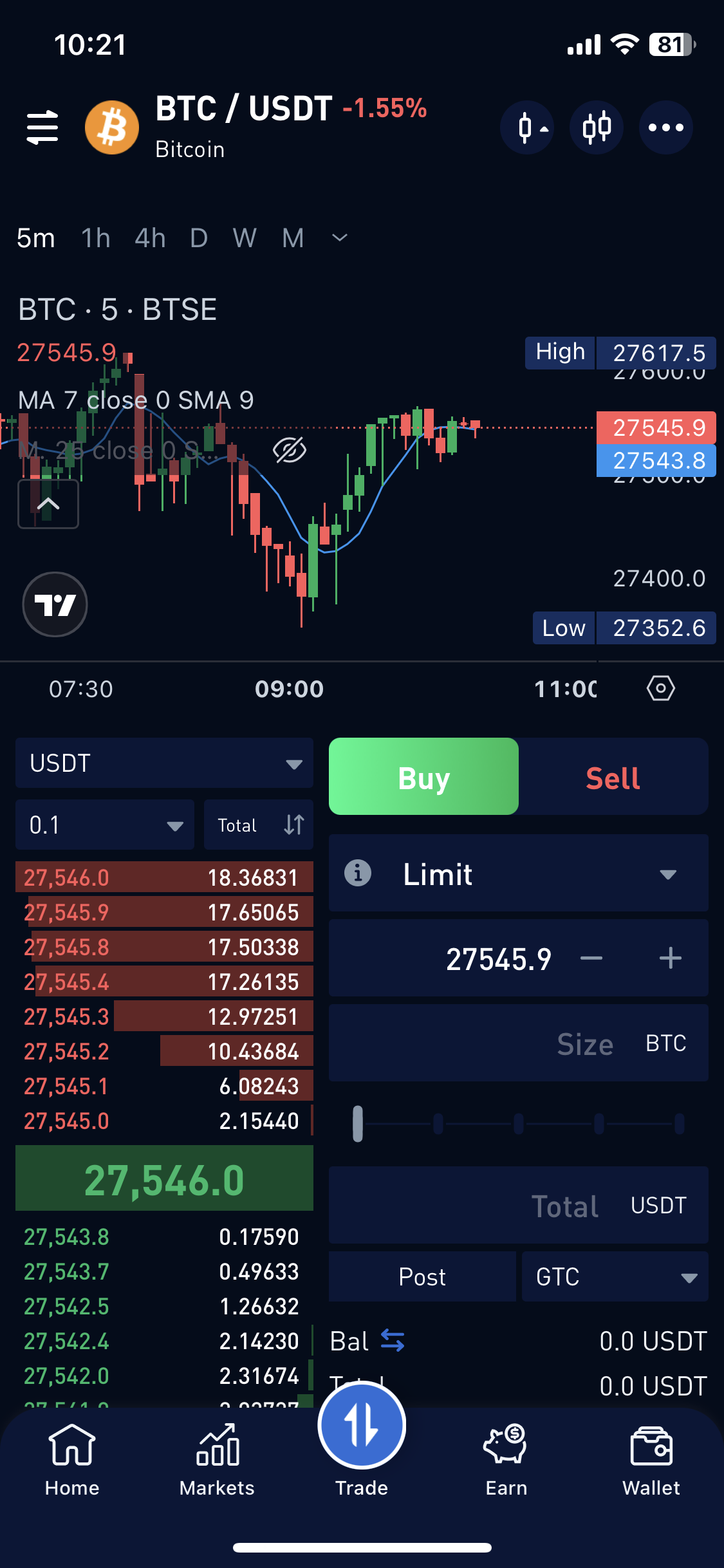 2. Full Chart View: Dive deeper with more timeframe intervals, Last Price line & indicator, basic on-chart & off-chart technical analysis tools, an expanded view of charts, and a cursor for pinpointing prices at specific timeframes.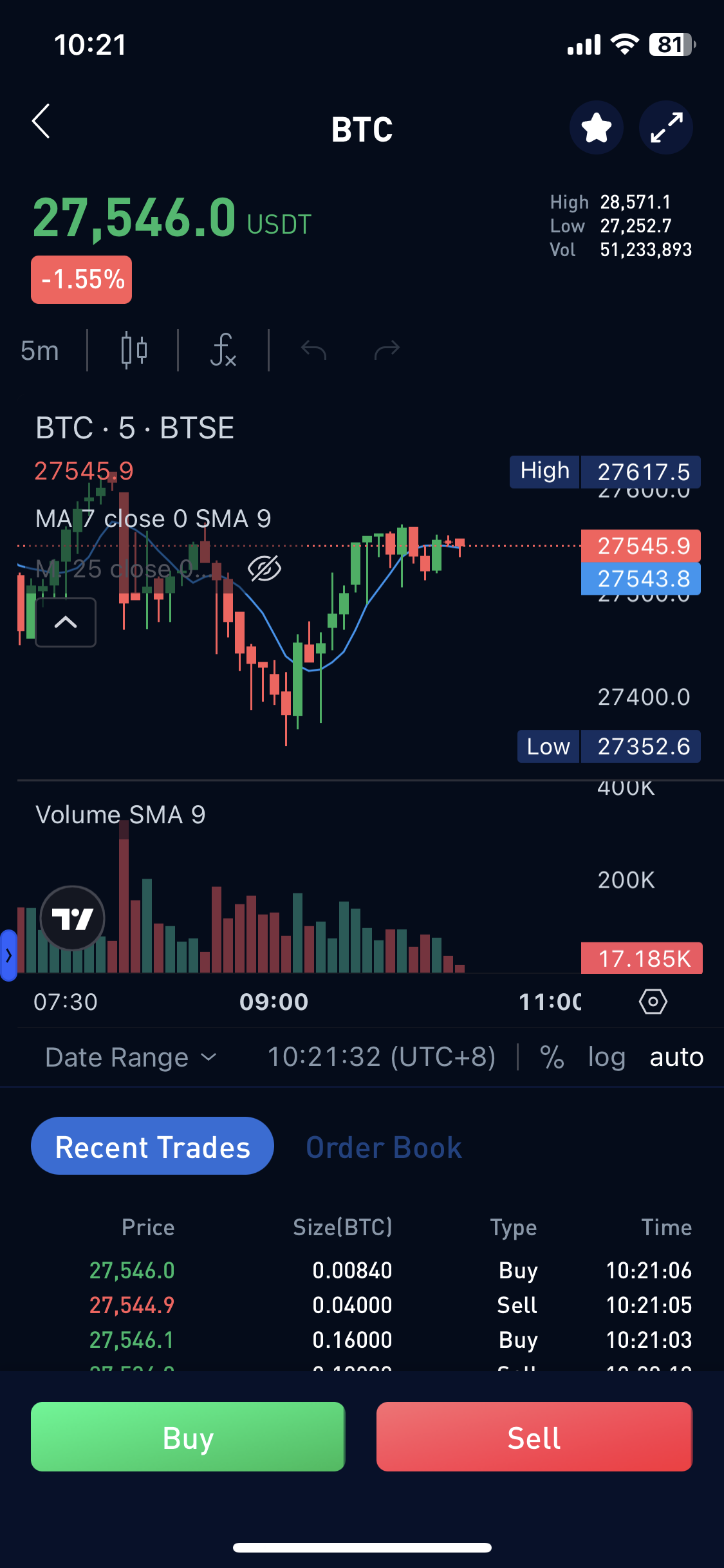 Whether you're just checking the market pulse with Quick Chart or delving into comprehensive analysis with Full Chart View, the new native TradingView integration on the BTSE App is geared to make your trading experience more efficient, intuitive, and enjoyable.
This is just the beginning! We are committed to continually enhancing our platform to meet and exceed your trading needs. Stay tuned for more exciting updates coming your way on BTSE. Your feedback is always valuable to us; please feel free to share your thoughts and suggestions on this new feature. Happy trading!
Trade on the go — download the BTSE mobile app (iOS/Android)
---
Our aim is to create a platform that offers users the most enjoyable trading experience. If you have any feedback, please reach out to us at feedback@btse.com or on X @BTSE_Official.
Note: BTSE Blog contents are intended solely to provide varying insights and perspectives. Unless otherwise noted, they do not represent the views of BTSE and should in no way be treated as investment advice. Markets are volatile, and trading brings rewards and risks. Trade with caution.