Get ready to revolutionize your trading journey. BTSE has just taken another giant leap towards providing cutting-edge trading solutions for its users – we're thrilled to announce the launch of our new Futures Grid Trading Bot and Bot Copy Trading features, which are guaranteed to elevate your trading experience. 
Seize the Power of the Grid
Aiming to systematize your trading techniques? The Futures Grid Trading Bot is your go-to tool. This bot empowers you to exploit the potential of various market trends, whether they're soaring, plummeting, or moving sideways. This feature propels the automation of futures trading, allowing you to command the direction of your trades (long, short, or neutral), set a price range, and define the number of grids (up to 200 grids supported by BTSE) for your trading. Grid trading is an effective way to implement the buy low, sell high strategy within your designated range, thereby capitalizing on market volatility.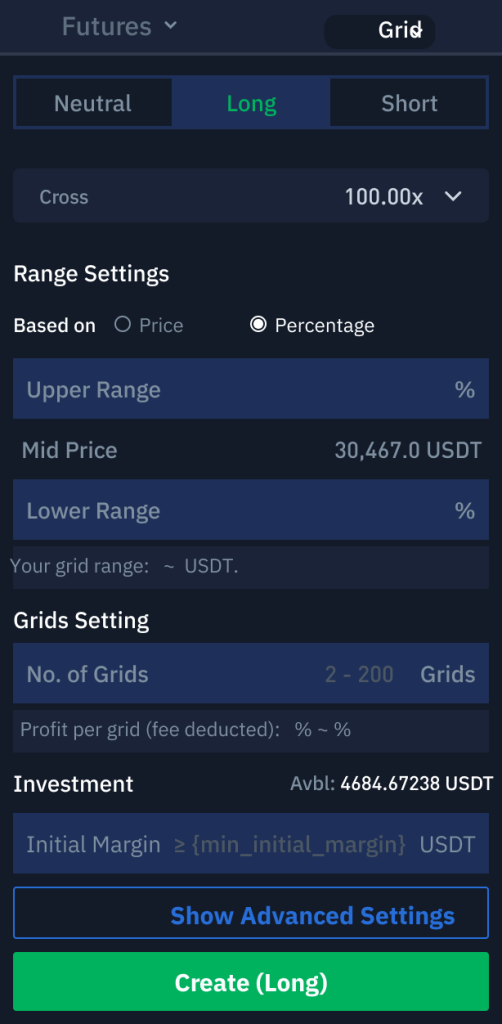 Enter the Copy Trading Universe
Not a seasoned bot builder? Worry not! Our Bot Copy Trading feature is designed for traders who are interested in leveraging the insights of experienced market players. Through this feature, you can browse our extensive Trading Bot Marketplace, and with just a few clicks, replicate the strategies of successful trading bots. Meanwhile, our veteran traders can list their trading bots on the marketplace for a fee, opening up an additional avenue for income while contributing to the growth of our trading community.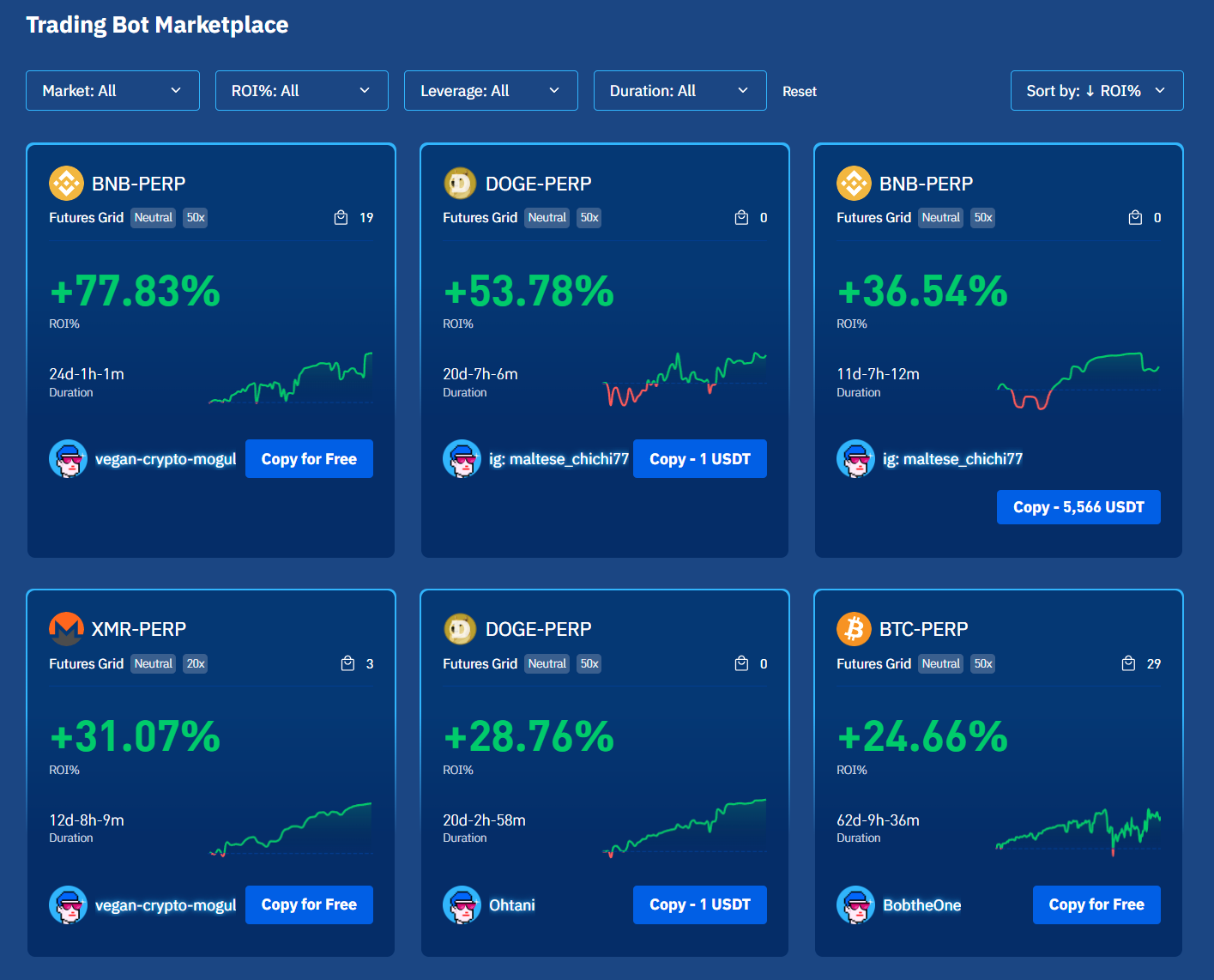 Eliminate Your Bot Trading Fees in Just One Simple Step
Are concerns about excessive trading fees associated with frequent bot-driven transactions keeping you away from trying trading bots? We have an advantageous solution! By participating in our BTSE Token Staking Program and staking just 100 BTSE Tokens, you can benefit from zero maker fees on all futures trading. This is due to the fact that our bots' orders are exclusively treated as maker orders. Seize these enticing opportunities and optimize your trading experience – don't let them pass you by!
A Word from the Team
We hope these new features ensure you a more seamless and user-friendly trading experience on BTSE. We're committed to providing our users with the best possible trading experience, and we'll continue to listen to your feedback and innovate to remain your favorite crypto exchange. As always, if you have any questions, concerns, or feedback, feel free to reach out to our support team at support@btse.com. Happy trading!
---
Our aim is to create a platform that offers users the most enjoyable trading experience. If you have any feedback, please reach out to us at feedback@btse.com or on Twitter @BTSE_Official.
Note: BTSE Blog contents are intended solely to provide varying insights and perspectives. Unless otherwise noted, they do not represent the views of BTSE and should in no way be treated as investment advice. Markets are volatile, and trading brings rewards and risks. Trade with caution.