Liquidation is what all traders try to avoid when trading futures. As traders often use leverage to profit, liquidation may not be unusual if they do not pay enough attention to analysis and apply certain strategies. 
So what is liquidation? We will cover this topic in detail. To learn more about BTSE Futures and how to trade them, you can refer to our BTSE Futures tutorial.
What Is Liquidation?
Liquidation occurs when the exchange is forced to close a trader's position. This happens when the mark price – a reference price of a derivative calculated as a weighted index price meant to be fair and manipulation-resistant – reaches the liquidation price. 
Liquidation Price and Bankruptcy Price: What's the Difference?
The liquidation price is the price that triggers liquidation, which happens when your margin is not sufficient to maintain your open positions. The liquidation price precedes the bankruptcy price.
When the liquidation price is reached, the exchange then begins automatically closing a trader's position because the margin can no longer support it. Next comes the bankruptcy price, which is the exact amount of the collateral that the trader has deposited. It means when the bankruptcy price is reached (where the margin price is zero), the trader will lose their collateral and their position eventually incurs an auto deleveraging (ADL).  
Where to Find the Liquidation Price on BTSE Futures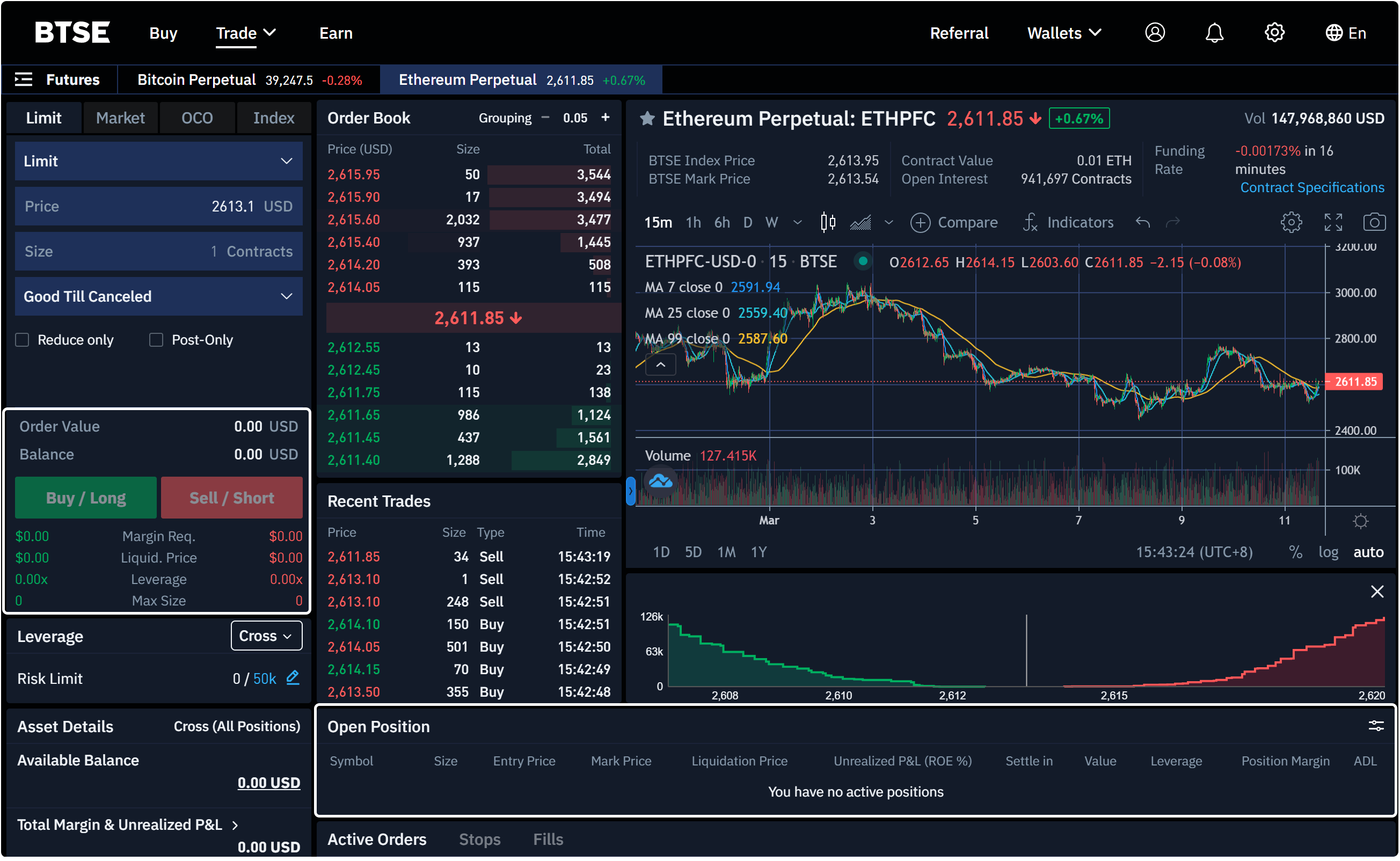 Once opening your position on BTSE Futures, you will find the liquidation price in two areas of the interface: 
To the left side of the order book and 

Below the chart, where other details of your open position can be found. 
The liquidation price will not always be the same and will be calculated according to your position and margin. This information is useful to understand what strategies you can adopt to avoid liquidation of your position. 
How to Avoid Liquidation
Since the liquidation price is reached if the margin is not enough to support your position, the most important thing is to maintain your margin and avoid large losses. 
Many traders think that the easiest way to avoid liquidation is to increase the margin, but it is never a good idea to add margin to a loss. 
For this reason, it is fundamental to do your own research before investing in futures contracts, to try to avoid unsuccessful positions. After careful consideration, you can then put in place strategies to avoid the liquidation price: 
If you have more than one position open, try to close losing positions to save your margin; 

Remember that higher leverage will reduce your margin, so consider adjusting leverage according to your projected results after careful analysis. This is another good option to avoid liquidation; 

A good stop loss will allow you to avoid extensive losses, so it prevents you from decreasing your margin. 
Conclusions
The liquidation price involves a forced close of your positions before reaching an ADL event. Of course, liquidation entails a loss, something all traders and investors want to avoid. For this reason, it is always important to consider your margin carefully when opening a position, as trading crypto futures contracts offers advantages as well as high risk due to market volatility. 
---
Our aim is to create a platform that offers users the most enjoyable trading experience. If you have any feedback, please reach out to us at feedback@btse.com or on Twitter @BTSE_Official.
Note: BTSE Blog contents are intended solely to provide varying insights and perspectives. Unless otherwise noted, they do not represent the views of BTSE and should in no way be treated as investment advice. Markets are volatile, and trading brings rewards and risks. Trade with caution.